Summer 2017 Certificate Collection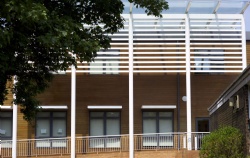 We are pleased to inform you that your BTEC/A Level certificates for the summer 2017 exam series will be available for collection on 1st December 2017 from 3 to 4.45pm.
As these are legal documents, you will have to collect and sign for these at main reception. Please bring photograph ID. Unfortunately, we are unable to post these to you. If you are unable to collect your certificates, you may nominate someone to collect them on your behalf. You must email exams@ricardslodge.merton.sch.uk in advance of the day giving information of the person you would like to collect your certificates. They must also bring photograph ID.
Please check your certificates carefully, if you notice any errors, please report these before you leave. Any changes may incur an administration fee set by the exam board if the error was not brought to the school's attention when the Statement of Entry was issued to you in March 2017.
Please keep these documents safe, you will need these when applying to universities or employment. Replacements are very expensive and vary depending on the exam board.