RR6 Open Evening, One week left to book tickets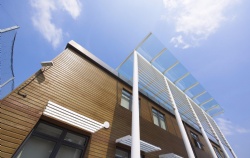 RR6, Ricards Lodge High School and Rutlish school warmly welcome you to join them on the 16th November at Ricards Lodge High School for an evening exploring Post-16 options.
RR6 Open Evening is for Year 12 entrance in September 2018. Tickets will be limited and will only be available via our online booking page.
Hear about the application process and entry requirements and discuss the courses you are interested in with the relevant subject leaders and staff.
Current RR6 students and our Careers Advisors will also be present to share advice and guidance.
In addition this year: Representatives from St George's Hospital University department and Roehampton University will be present to give career-specific and degree-specific advice.