CORONAVIRUS UPDATES
Letter to parents - 30th March
Please see attached letter to parents, also sent via ParentMail.
---
Updated Government Guidance - 30th March 2020
Please find below updated guidance for the public on the mental health and wellbeing aspects of coronavirus (COVID-19).
---
Merton School Nursing Team Duty Line - 26th March 2020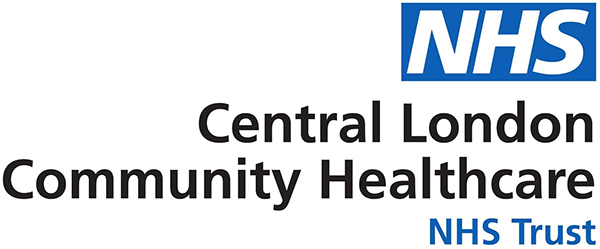 If your child attends a Merton Local Authority school and you would like to speak to the school nursing team during the Covid-19 outbreak, please Phone 0208 1023350 or Email CLCHT.schoolnursingmerton@nhs.net for confidential telephone health advice and support between Monday and Friday 9am to 5pm
School nurses can offer health promotion advice on:
Nutrition / Growth and Development / Physical Activity / Bedwetting / Sleep / Behaviour / Allergies / Relationships and more!
Continue to follow Government advice on Covid-19. Please refer to the online 111 tool or contact the 111 helpline if your child or anyone in your household shows symptoms.
---
Free School Meals - 26th March 2020
If your child/ren is/are entitled to a free school meal we will be contacting you in the coming days regarding our new arrangements. If you have any immediate queries please get in touch but rest assured we are working very hard on this in school behind the scenes.
---
Message from the Headteacher - 25th March 2020
Dear Parent and Carers,
The Government has asked parents to keep students at home to reduce the risk of spreading the coronavirus and adopt social distancing. This is a very difficult time for families and we aim to support all our students to keep safe and to continue with their learning as best they can.
Ricards Lodge remains open for our vulnerable students and children of essential keyworkers who have already made arrangements with the school.
Currently, I am in discussion with Merton regarding the provision of continuing care for these students during the Easter holidays.
Examinations
The Government has announced the following:
1. All summer exams including BTEC, GCSE AND A Levels have been cancelled.
2. The DFE will work with exam boards to award a grade to students which fairly reflects the work that they have put in.
3. There will also be an option to sit an exam early in the next academic year for students who wish to.
Some questions and answers that you may have can be found here:
Additionally, further details of exams and grades can be found here
Exam boards will provide advice on unfinished coursework to schools as soon as possible. We will of course pass on this information to our students as soon as we receive it.
Ofqual is working with the exam boards to agree on a calculated grade process that will take into account a broad range of evidence and they will ensure that this is consistently applied for all students.
All schools are waiting for further guidance regarding how students will be awarded their grades and what school staff will need to provide. I can assure you that we are all monitoring the messages and advice from these two organisations and the exam boards.
Results are expected to be published in late July. Students who do not feel their calculated grade reflects their performance will have the opportunity to sit an exam, as soon as is reasonably possible after schools and colleges open again. Universities have been asked to be flexible and do all they can to support students and ensure they can progress to higher education.
Year 11 and Year 13
Students should continue with their studies as directed by teachers. For those who have not yet completed their coursework or BTEC assignments, they should finish these and upload the work to FROG and Google Classroom or FRONTER as directed by your teacher.
Staff are currently setting up preparation materials and work for the subjects that Year 11 students are interested in studying when they move into Year 12. This will be uploaded onto FROG.
Year 7-10 and Year 12
Work has been uploaded to FROG and Google classroom for your daughters to continue with their learning. We are updating wherever possible so please continue to monitor the FROG site.
We have had to cancel out planned Year 10 examinations which were due to take place from 21st April. We will keep parents and students informed of any future dates.
Please take time to read the following documents:
I would like to thank you all for your support during the forthcoming weeks. I wish you and your family well and that you stay safe.
Mrs Jerrard
---
Additional Links & Guidance
Department for Education coronavirus helpline
The Department for Education coronavirus helpline is available to answer questions about COVID-19 relating to education and children's social care. Staff, parents and young people can contact this helpline as follows:
Phone: 0800 046 8687
Opening hours: 8am to 6pm (Monday to Friday), 10am to 4pm (Saturday to Sunday)
If you work in a school, please have your unique reference number (URN or UKPRN) available when calling the hotline.