Students Present Research at House of Lords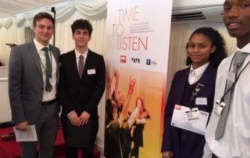 Ricards Lodge and RR6 students at the House of Lords, presenting research from the Royal Shakespeare Company, Tate Galleries and the University of Nottingham on the importance of Arts Education.
As part of the Time To Listen campaign, head by the RSC, Tate and University of Nottingham, a group of our students headed to the House of Lords on Monday to present the research findings on behalf of the 6,000 14-18 year olds involved in the survey.
The campaign believes that:
It is time to listen to what young people and teachers say about the power of arts and cultural education.
It is time to understand the increasing difficulties state-funded schools face in giving access and priority to arts and cultural education.
It is time to make real change by adopting our five key recommendations to ensure every young person can learn in an arts and culture rich school.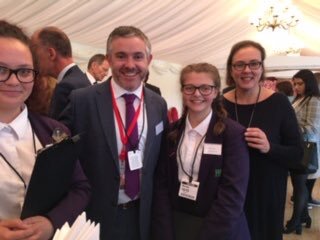 At Ricards Lodge we're committed to arts education with all key stage 3 students spending one hour a week on each arts subject (Dance, Drama, Music and Art) as part of their curriculum and Key Stage 4 and 5 courses in the arts that include:
GCSEs in Art, Art Textiles, Dance, Drama, Music, Film Studies, Design Technology
Level 2 BTECs in Creative Media Production, Production Arts, Dance, Acting and Musical Theatre
A Levels in Art, Drama, Film Studies, Media Studies, Product Design
Level 3 BTECs in Creative Media Production, Performing Arts Acting, Performing Arts Dance, Production Arts, Photography.
As a school with such vibrant arts learning we were delighted to be invited to be the face of this campaign and the students were interviewed by the BBC and they have been praised their commitment to arts education for all:


---
For more information on the Time To Listen Campaign please see the links below:
https://www.rsc.org.uk/education/time-to-listen
https://www.tes.com/news/many-pupils-only-experience-arts-school