Model UN Conference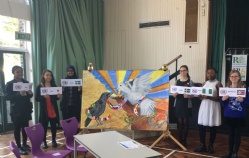 On the 9th and 10th November Ricards Lodge was proud to host our fourth Model United Nations Conference.
We were delighted to welcome students from Rutlish School, Raynes Park High School and St Michael's Catholic College in Bermondsey to join the large delegation from Ricards Lodge. The theme of the conference was Building Bridges; the journey to unite the nations.
The conference was opened by two guest speakers: Jackie Schneider, Labour Parliamentary candidate and Christina Bennett, Head of Humanitarian Policy group. Both speakers talked about the importance of keeping a dialogue open with those who disagree with you and how crucial the democratic process is.
Christina commented:
"Your students were inspiring - both for their evident passion for international affairs and also their sense of humour - which is a huge diplomatic asset, trust me. It's so heartening to see a group of kids that want to use their smarts to make a difference - and not just by working for Google. Book me in for 2019! "
The highlight of the conference was the emergency resolution which involves suspending the normal committee business and delegates discussing how they would deal with the crisis. This year delegates were left speechless when officials burst into committee rooms to hand them an emergency resolution: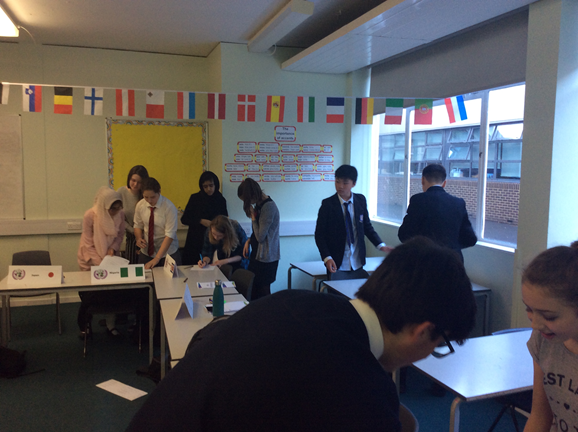 'We have just been notified that the European Heads of State support Emmanuel Macron's call for a European army. Heads of State have been invited to meet in Austria in November to begin serious discussions. The leaders of China, USA and Russia have expressed outrage.'
Donald Trump has tweeted: 'We are very insulted and outraged and are starting talks to leave NATO!'
Feedback from students was also very positive
Johnny from Rutlish:
"Interesting to learn about the formality of the UN"
Jackie Hyland, Teacher at Rutlish School;
"Champions of the day have been the chairs and the event organisers, everything appeared seamless, my students have genuinely enjoyed it, they've walked away with a deeper understanding of the political landscape, it's been thoroughly worthwhile".
Maisie from Ricards;
"Good food and really nice people"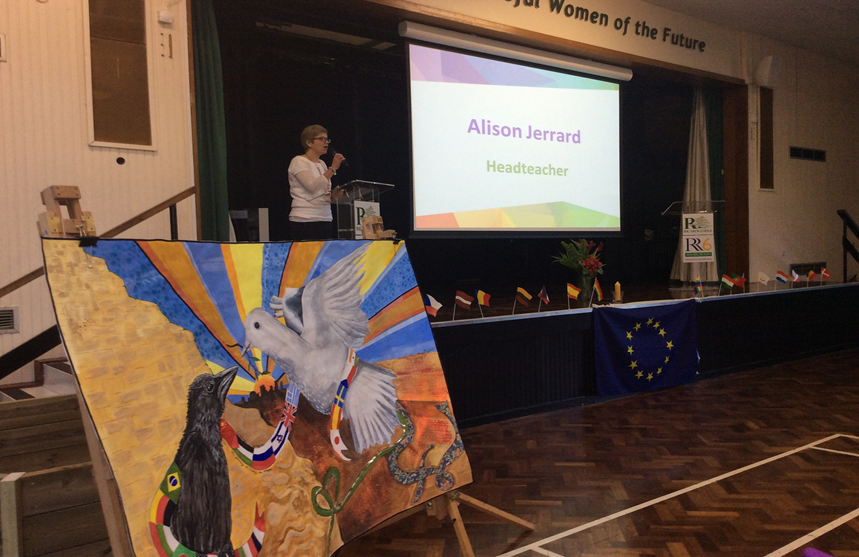 The conference also took the opportunity to commemorate the centenary of the First World War with a reading by Mrs Jerrard, Headteacher of Robert Laurence Binyon's poem For the Fallen; a stark reminder of why the United Nations was first set up in 1945 as a mechanism to try and alleviate conflict between nations, followed by 2 minutes silence.
We look forward to hosting the conference again next year.