Ricards Lodge Students meet Billie Jean King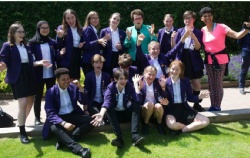 On Friday 28th June 17 students from Year 8 and Year 9 attended a Diversity in Sport day at the All England lawn Tennis Club (AELTC).
The day started with a walk through the practice courts where students were lucky enough to see Serena Williams and Novak Djokovic practising for the Championships which start on Monday. They received a smile and a hello from Andy Murray and a tour of the grounds; finishing at Centre Court.
The real icing on the cake was an audience with the legend Billie Jean King. Billie Jean introduced herself to every student and then spoke about her life in tennis and as part of the LGBTQ+ community, before taking questions from the audience.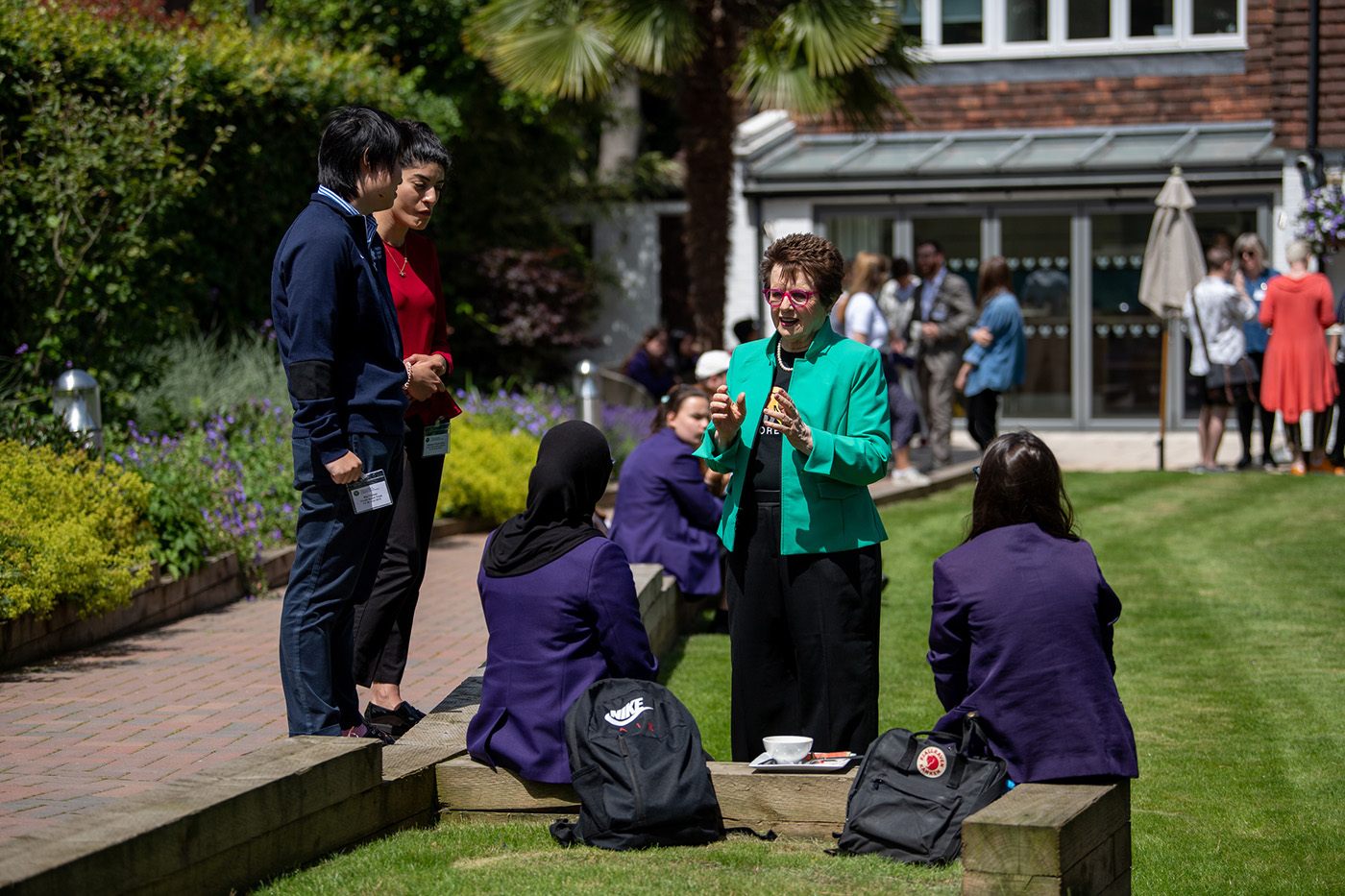 Billie Jean King won 39 Grand Slam titles: 12 in singles, 16 in women's doubles, and 11 in mixed doubles. King is an advocate for gender equality and has long been a pioneer for equality and social justice. In 1973, at age 29, she won the "Battle of the Sexes" tennis match against the 55-year-old Bobby Riggs. She was also the founder of the Women's Tennis Association and the Women's Sports Foundation.
"She inspired me to always aim for my dreams no matter what"

Tiffany in Year 8
"She was very friendly and down to earth. It was really nice that she tried to actively have conversations with everyone there. She was very genuine in the interview and answered all the questions in a clear way. I didn't feel nervous around her because she didn't give me any reason to, however I was very in awe of her and her personal story."

Yasmien in Year 9
"The experience was fun and inspirational. She helped me by encouraging me to carry on tennis and become a better well rounded person. I told my friends and family and they were all impressed"

Ella in Year 8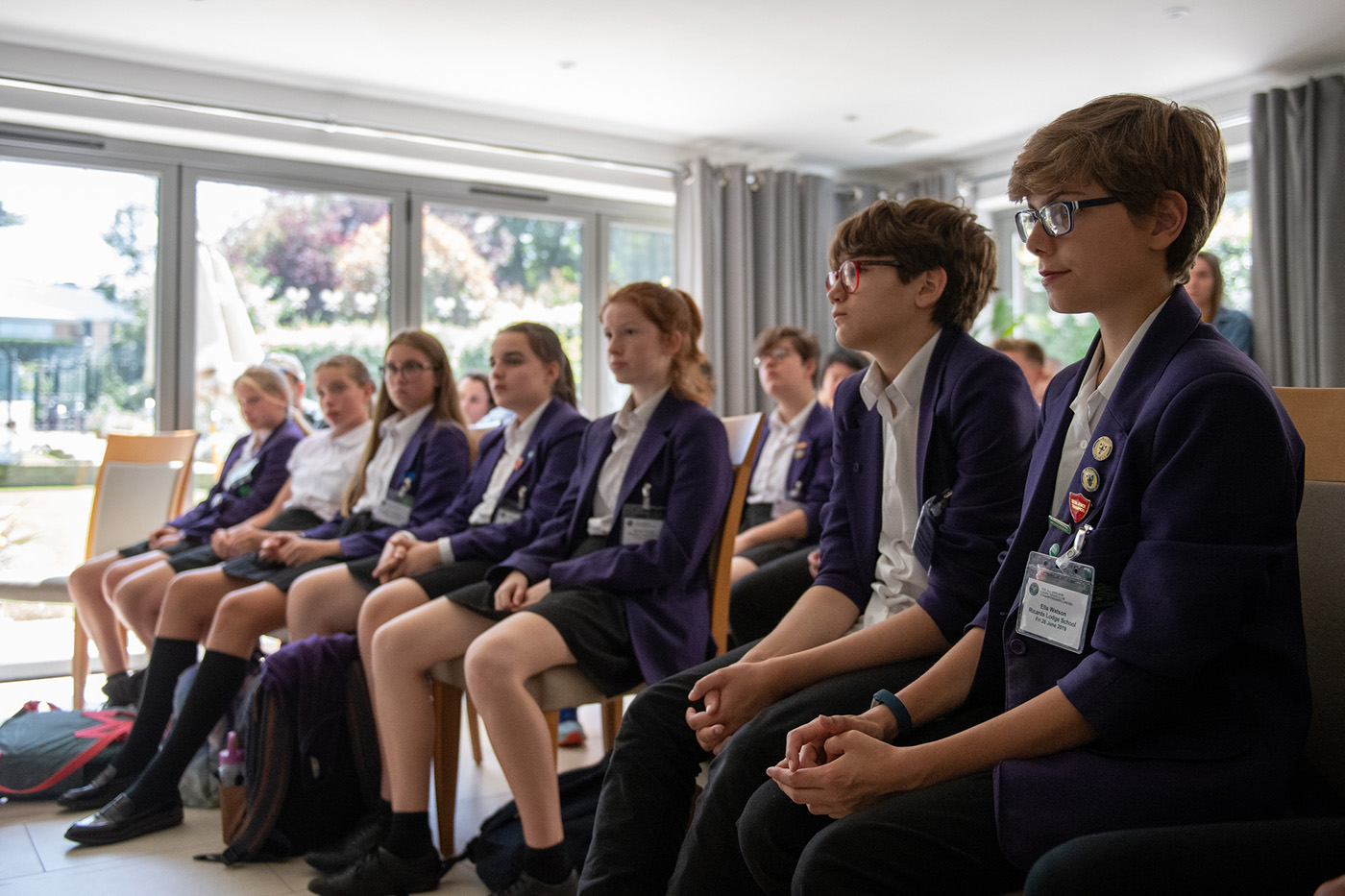 The event at the AELTC was organised by Pride in Sport, Youth Sports Trust, Stonewall and the BJK Foundation and was aimed at encouraging young people to live their authentic self and to take opportunities as young leaders.
A video of the event is shown below and more photos are available in the gallery.
Further information:
https://www.telegraph.co.uk/tennis/2019/06/29/billie-jean-king-urges-young-carry-battle-equality/
https://edition.cnn.com/2019/06/28/sport/billie-jean-king-megan-rapinoe-president-trump-equality-spt-intl/index.html
---