Santa Run 2019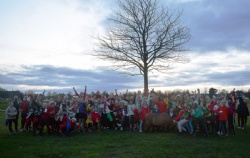 The Santa run fundraiser saw teams of Year 7 and 8 students put their teachers through their paces all the way to Wimbledon Common and back.
On the way there we had a surprise guest miniature Pony, Fudge from The Wimbledon village stables who joined us for the last leg of the run.
More photos can be found in the photo gallery.