CORONAVIRUS UPDATE: Partial School Closure for Years 8, 9 & 10.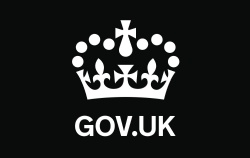 The school will be closed to students in years 8, 9 and 10 from 19th March 2020 until the end of term.
The school will continue to be open for all students in years 7, 11, 12 and 13. Please see the letter below for further information.
---
Please use the link below to access up to date Coronavirus information from the UK Government.
DfE Coronavirus Helpline
The DfE has opened a helpline to support educational settings with their queries regarding the Coronavirus (COVID-19) outbreak. The helpline is available for staff, parents and young people to contact.
Phone: 0800 046 8687
Email: DfE.coronavirushelpline@education.gov.uk
Opening hours: 8am to 6pm (Monday to Friday)
---
Copy of letter from Headteacher 18/03/20 - Also sent via ParentMail