School Uniform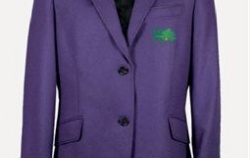 Three weeks until students are back at school! This is very exciting news for teachers, students and parents.
Whether you are new in Year 7 or have grown taller since March, we are sure you will want to be prepared and have all the correct school uniform (blazer, PE Kit etc) ready for a fantastic start to the year.
The school uniform shop has advised us that they are open for fittings, so have asked us to remind you to book your appointments as soon as possible to ensure you have everything you need. Please don't leave it until the last minute when your required size may be out of stock.
Appointments can be booked through their website www.sud.co.uk by clicking on the purple appointment icon.
Details of our uniform and essential equipment can be found at: www.ricardslodge.merton.sch.uk/schooluniform