Jack Petchey Achievement Award Winners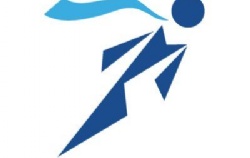 This term at Ricards Lodge we are celebrating the achievements of 3 students, who have each been peer-nominated and selected as Jack Petchey Achievement Award winners by our Junior Leadership Team.
Jack Petchey Achievement Award winners are young people who have gone above and beyond to achieve – perhaps when others thought they might fail.
This term our winners are:
Winner : Aeryn (Yr7)
Reason for award: Aeryn is highly committed to sports and always strives to make a difference. She has broken barriers along the way and is always at the forefront of her communities, particularly women in sport.
Winner : Vidhi (Yr8)
Reason for award: Vidhi was nominated by her peers when they heard about her charity work that she completed in the early part of the pandemic. After noticing that fewer people were on the streets and the impact that might have on homeless people, she spent her pocket money savings, along with her sister, on food. She then safely distributed it to homeless people in her local area. This has been an inspiration to her peers.
Winner : Harini (Yr9)
Reason for award: Harini is constantly inspiring her peers to push themselves further and to volunteer for enrichment opportunities. Harini always wears a smile and signs up to all the extra swimming clubs, extra-curricular clubs, etc. She volunteers so much of her time and she really is an inspiration to everyone in her year group and the wider school.
The Achievement Awards are primarily about recognising those who put in the effort and do their best.
Sir Jack Petchey CBE
Each award winner will receive a certificate and pin badge. They will also choose how to spend a £250 grant to benefit Ricards Lodge High School.
Find out more about the Jack Petchey Foundation here.