Thinking of becoming a teacher?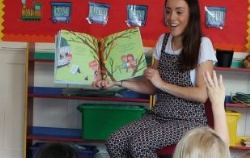 Are you interested in finding out more about how to become a Teacher? Then join Teach Wimbledon for our online Train to Teach event on Thursday 11th March.
Find out what makes Teach Wimbledon so special and how we can support you on your journey to a career where you are truly making a difference in the lives of young people each day.