Students take part in forensic escape room challenge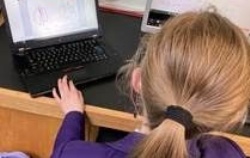 On Friday, March 19th Year 7 and 8 students were able to take part in a forensic-based, virtual escape room. The event was hosted by King's College School and organised by St Georges University.
Students gained experience in the science of pathology, examining body tissues for forensic purposes to determine the cause and effect of accidents and diseases.
The event was a huge success and an excellent way to introduce students to new careers in science.
Mr B Anderson