Royal Holloway University Visit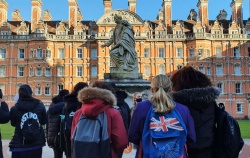 As part of the King's College School Senior Aspirations Programme, a group of ten students from Year 11 visited Royal Holloway University for an insight into their undergraduate programmes and day to day life.
Jia, Year 11, explains below how the day had an impact on her future plans;
"As part of the aspirations' partnership with King's College School, I was given the chance to visit the amazing Royal Holloway University with some of my peers. This was a very eye-opening trip as it allowed me to understand my next steps going forward on what I should do, and plan, during my time at six form. When stepping out of the coach, I was immediately greeted by the breathtaking view of the university. Not only is the university beautiful, but it also has a fascinating history.
The Royal Holloway university was opened in 1866 by Queen Victoria, it was first introduced as an all-women college and became a member of the University of London in 1990. In 1945 the college admitted their first male student. Not only was the Royal Holloway first introduced as an all-female college, but it also has a chapel that allows people of all different belief religions to go and feel welcomed with their beliefs.
We were given the chance to talk to some of the current students there and understand the different pathways and subjects you could take. I didn't know that there were so many choices of subjects to choose from which was actually quite overwhelming to me, but it just goes to show that there is always something for someone.
We were also able to go around the campus and look at the different areas, how the lecture rooms are set up and the different equipment and facilities that can be used when studying your desired subject. For example, there is a GP for students that want to study medical biochemistry.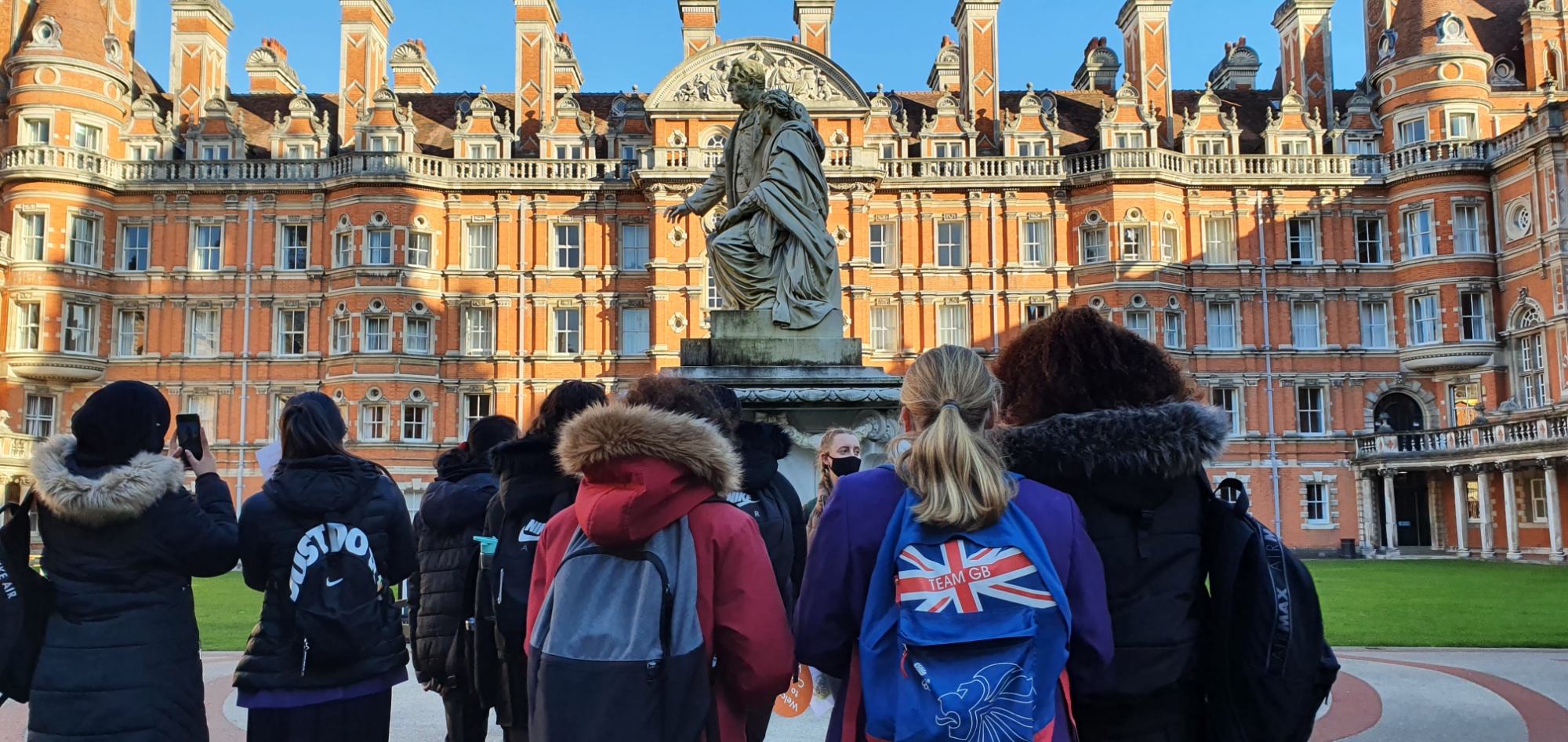 It gave us a clear understanding of all the different options we can take when searching for higher education and how to go about applying to university. It also allowed us to see and understand what it is like for students that go there and how much independence and responsibility they have to take on during their time there.
I think it was a useful trip as I now have a better understanding of what to do, and what to expect when applying for and going to university. It also helped me to realise what I should focus on over the next two years in order to achieve that higher education. The visit has definitely made me more confident when picking my options as I now know that even if I might change my mind I would have the freedom to pick something else that satisfies me."
Find out more about the King's Aspirations Programme here.