Exhibition captivates GCSE Art students at the Tate Britain
On Tuesday 7th February we took our wonderful GCSE Art classes to Tate Britain. There have been a lot of changes since we were last able to visit. The rooms look fantastic and the artwork really sings against the newly painted walls.
I noticed a lot of work I hadn't seen before. The re-hung display emphasises the most celebrated art and artists in British Art History but also now highlights the work of artists previously marginalised. There is a more diverse range that reflects and represents our society in a more inclusive way than before.
Year 10 GCSE Art students are just starting their exam project, so we were looking for inspiration from the collection. Our students set about searching for and drawing from pieces they felt best related to their ideas for their exam theme. They sketched, wrote notes and discussed the work. It was great to see how well they engaged with the tasks and how they enjoyed the opportunity to sit and draw.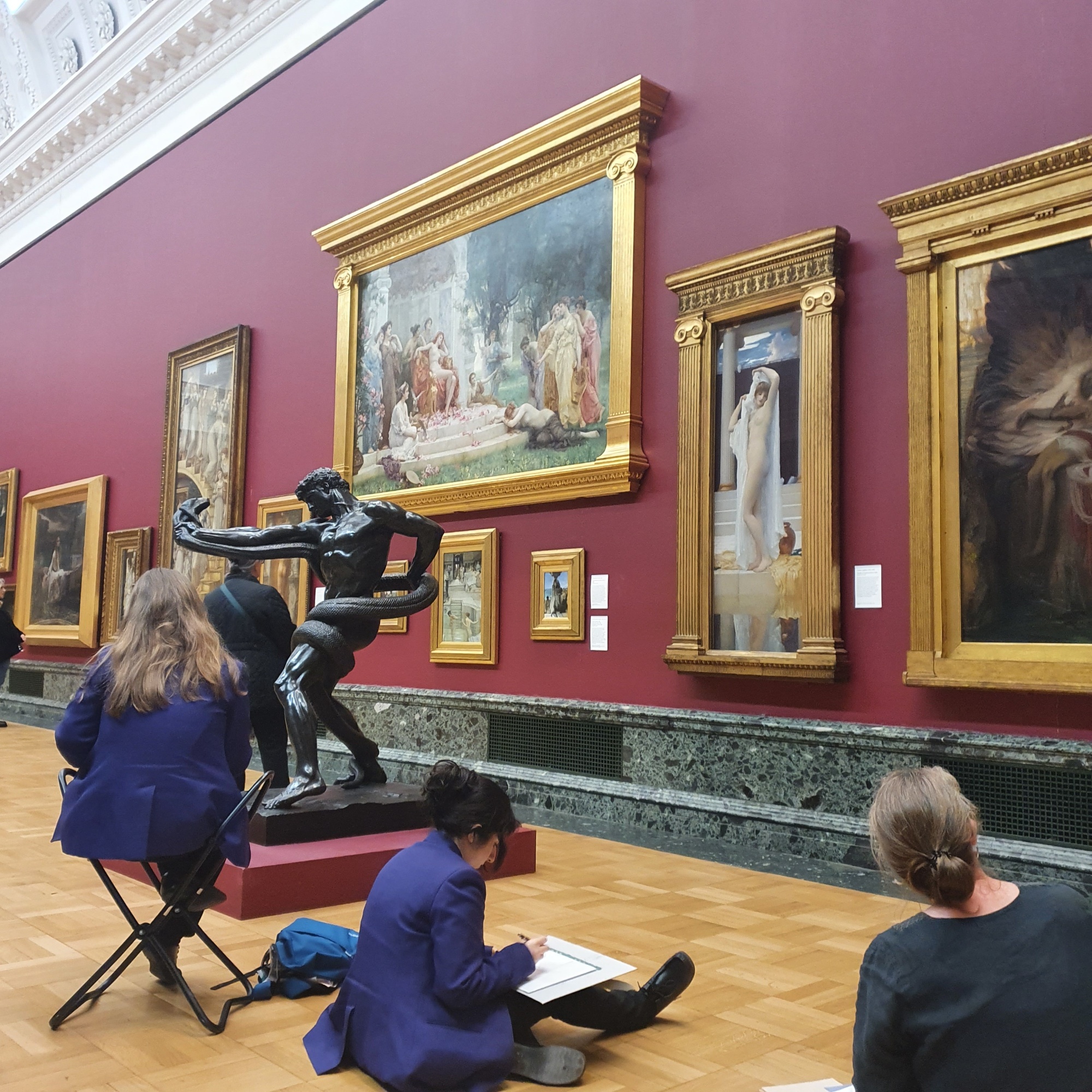 Later we visited an exhibition of work by Lynette Yiadom Boakye. She is a British artist who paints figures usually on very large scale canvases. She explains that the people in her paintings are fictitious, conjured from a combination of found images and her own imagination.
She paints quickly, making artwork in a day, giving her work an energy, spontaneity, and lightness. Her paintings have poetic titles that suggest a feeling but leave the narrative open to interpretation. I think we were all taken aback by her work, and it was quite difficult to ask the students to leave when they were so engrossed in their drawing. I'm really excited to see how the work will influence the girls in their projects in the coming weeks.
Mr Rainsford