Ricards Lodge Students Celebrate GCSE & BTEC Achievements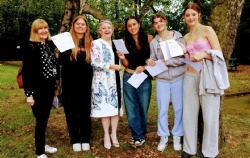 We were excited to welcome Sally Kenny, Cabinet Member for Education and Lifelong Learning who joined us today to congratulate our students. It was lovely to see how proud they were in sharing their results and telling Cllr Kenny about their Post 16 plans. Our Chair of Governors, Chris Roberts also joined us to celebrate with our teachers, parents and families.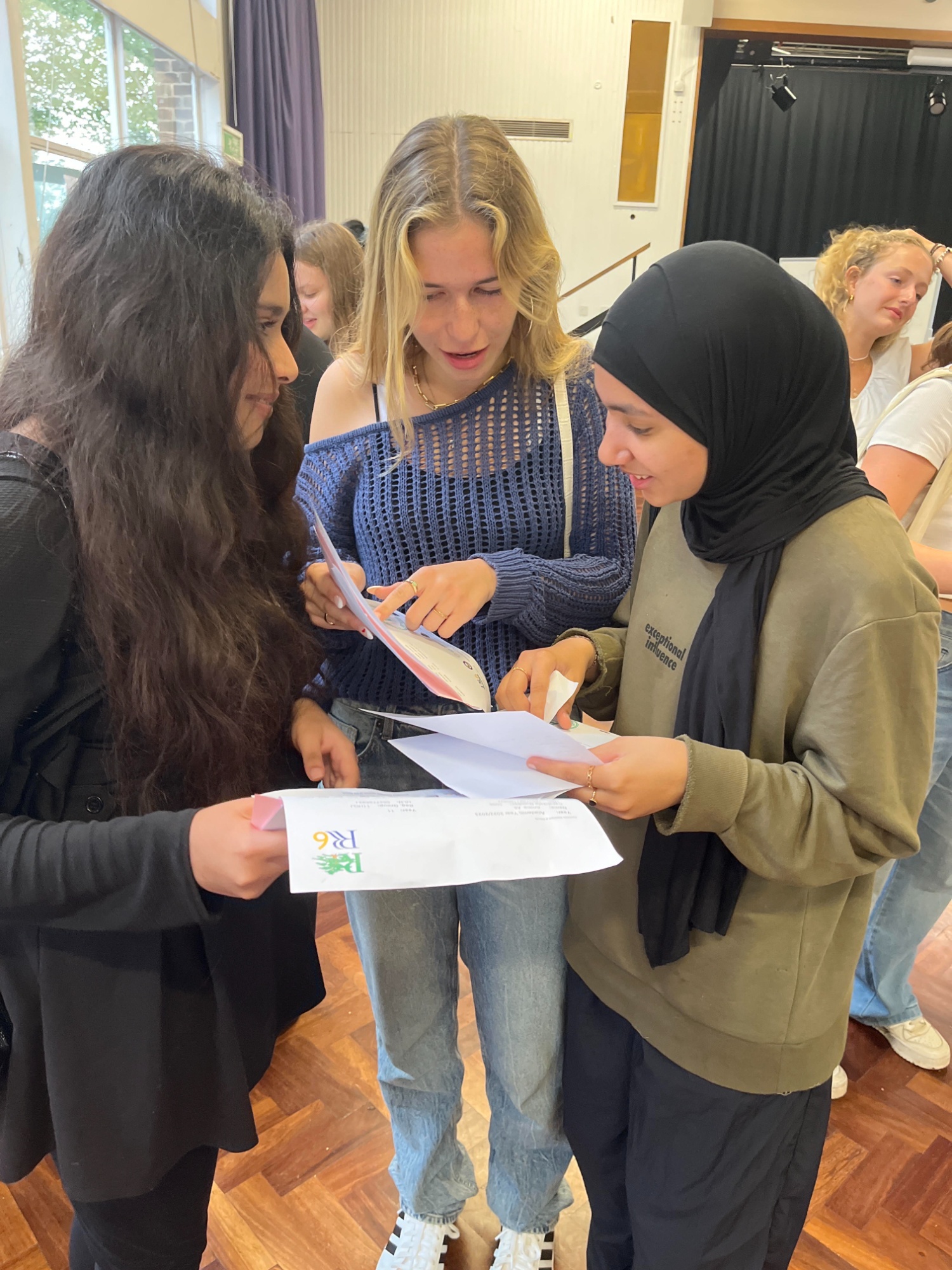 Headteacher Kate Page said; "My sincerest congratulations go to every single student at Ricards. Today is a celebration of their outstanding achievements. They are a remarkable group of bright and ambitious young individuals who have dedicated themselves to preparing for these exams."
The highlight of our academic year is undoubtedly our exceptional maths results, boasting an impressive 87% Grade 9-4, a remarkable 15% above the national average. In English Literature, our achievement was equally impressive, with 44% of students achieving the top three Grades 7-9, more than double the national average. Our overall 4-9 grade attainment stands at an impressive 86%, significantly surpassing the national average of 70%.
Our top GCSE achievers include Yasmine A-H and Xu J-X, both achieving an impressive 13 GCSEs. We are also thrilled to share the remarkable accomplishment of Ioanna K, who not only completed her GCSEs but also attained an A level in Greek this year.
We were excited to see numerous students achieving 9 grade 9s this year, the highest grades possible at GCSE, including Amelia D, Cassie T, and Sofia U. Their dedication and hard work paid off.
A special mention goes to Maryam S, Camila P, and Anastasia K, who exceeded their targets by +3 grades, a testament to their exceptional effort and commitment since joining our school. Maryam shared her excitement, saying, "I'm feeling overwhelmed but great. I'm proud of how far I've come along this academic journey."
Our Level 2 BTEC results continue to be exceptional and our vocational courses give our students the chance to shine. Nina R, Maryam S, and Sophie B have all attained D* and D alongside a full suite of GCSE grades and we are excited for them all.
Annabelle Taylor, Deputy Head with oversight of Y11, celebrated with our students, stating, "Record numbers have chosen to stay at Ricards Lodge to enrol in our joint sixth form RR6, and it was wonderful to speak to them all today about their aspirations for the future."
Emma Goddard, Head of Year 11, expressed her delight, saying, "Every student I spoke to today has so much to be proud of. It was an honour to share in their celebrations, and I am truly proud of them all."
We extend our heartfelt thanks to our dedicated staff and supportive families who have been unwavering in their support. Together, we have achieved this remarkable success and we thank you all.