Archaeology Club visits Ceasar's Camp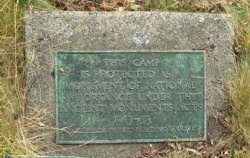 On the 18th October our school's Archaeology Club ran an extracurricular field trip to a circular Iron Age hillfort located on Wimbledon Common, which is a monument of national importance.
According to the London Borough of Merton, Caesar's Camp is especially significant because it is one of the best preserved of only a handful of Iron Age hillforts in Greater London and a very rare example of a visible prehistoric earthwork surviving in the city.
It was a great opportunity for our students to learn about our local archaeological heritage and explore the site of an Iron Age hillfort (8th Century B.C) first hand. They were also able to expand their knowledge through an exciting learning experience outside the classroom, using compasses and maps at several different scales.
Members of staff that participated: Mrs Sawyer and Mr Kechagias