Sports Day 2017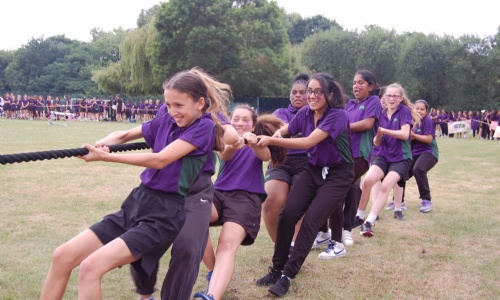 Ricards Lodge High School Sports Day took place on the 19th July 2017 with over 300 students participating in a wide range of events from the more traditional sprints and shot put to the trendy cheerleading competition. All students were involved in creating banners based on our school values and supporting their peers throughout the competition.
Sports Day preparation went well with the school field being laid out the night before to ensure a smooth start to the day. However, at 2am on the day of Sports Day there was an epic thunderstorm and a huge downpour, which did meant a soggy start to the day. The decision to cancel the hurdling event had to be made, however this did not dampen spirits and at 8.40am all students from year 7-10 descended onto our beautiful playing field. They were greeted by some up beat tunes and the dulcet tones of Dr Weir, on his swansong performance before he leaves for the middle east to start a new adventure.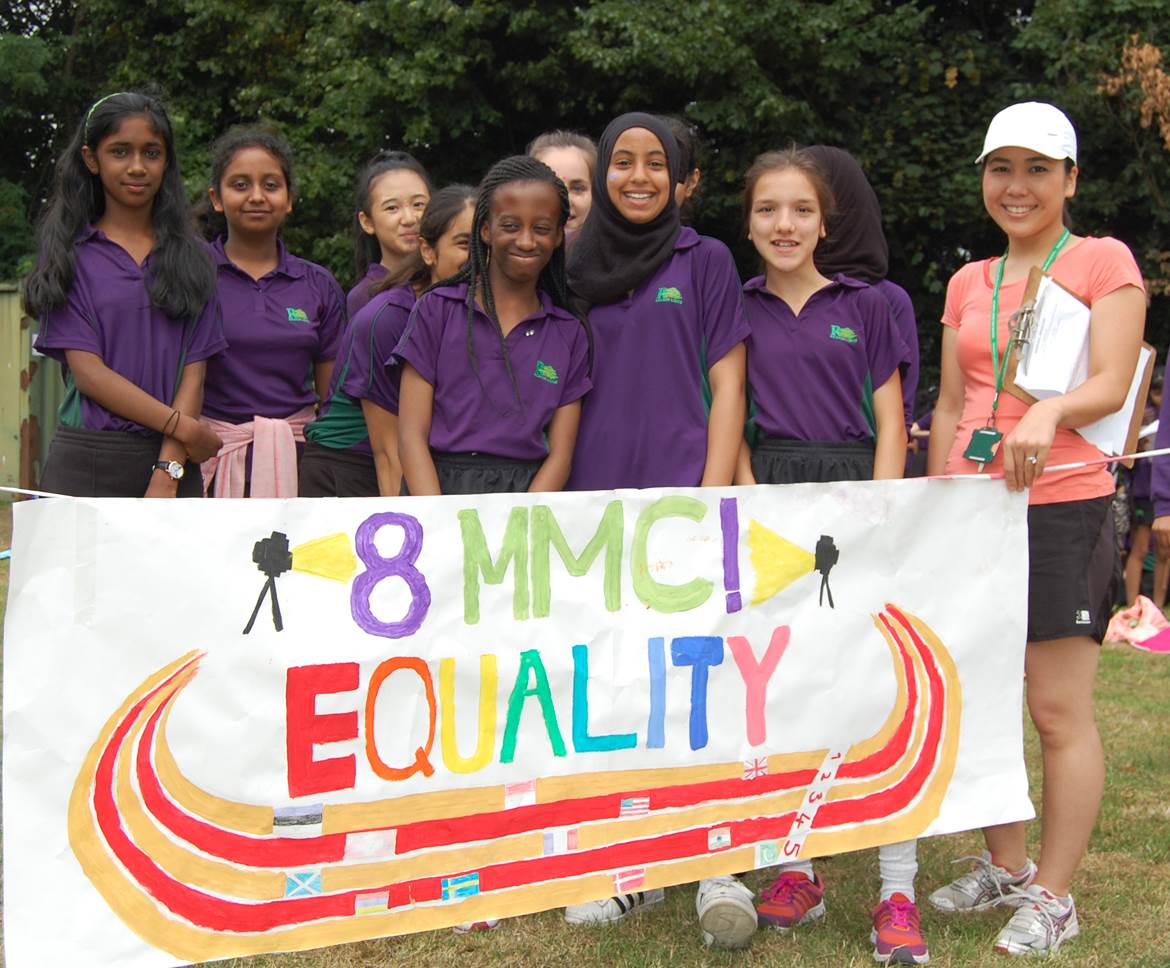 The day started with an amazing opening ceremony from 30 students in our Ricards Dance Troop who performed a very cool street dance routine to a compilation of songs that really got the students in the spirit of sports day. We then went straight into the formal races 100m, 800m, 200m, 1500m on the track and long jump, shot put, high jump and rounders ball throw all taking place on the field.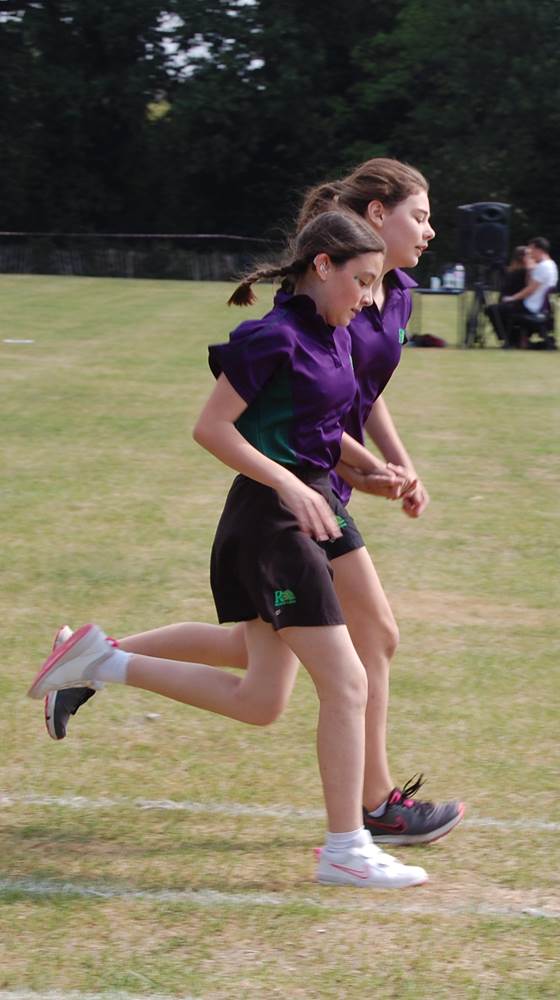 Then it was the turn of the less traditional competitions including the egg and spoon, three legged race and tug of war. The introduction of a podium this year for 1st, 2nd and 3rd places really upped the competitive edge and there were genuine squeals of delight from students being awarded medals.
All the while our Cheerleading competition was taking place and judges were circulating the field tallying up points for the banner competition. This year the banner was based around our four school values and how they relate to sport. The students put in an unbelievable amount of effort.
The finale of sports day always has to be the relay races and they did not disappoint particularly the staff relay, where there was a dramatic entrance and march completed by all the staff. There were huge cheers from the crowd as our resident competitive rower Mr Wing took gold medal position for the year 9 tutor team - dressed as a lion, and cruising over the line in a Usian Bolt-esque manner.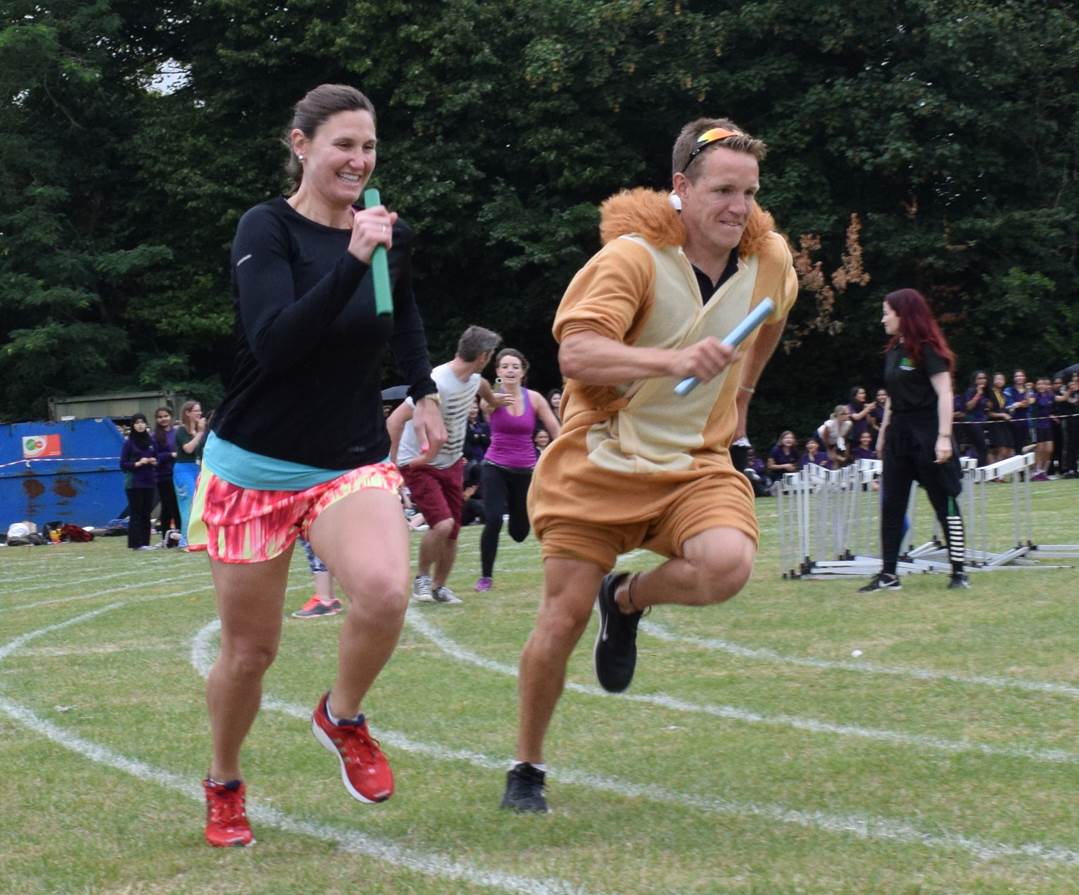 All in all an amazing sports day and a fitting end to a truly remarkable year in PE. The weather even held off right to the end and the skies opened as the students were dismissed from school #purplereign!
Photo's courtesy of Mr Whyte & Leah (Year 8)
More photos available in the Gallery