Join us at Quiz Night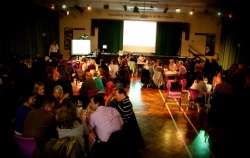 The Friends of Ricards Lodge are delighted to invite you to our annual social event.
We have organised a quiz night for Friday 16th March 2018 at 7.00pm. Tickets cost £10.00 for adults and £6.00 for students, this includes a Fish n' Chip supper (vegetarian option available).Adults and older children are welcome. You can come as a ready formed team (no more than 12) or join one on the night. Tickets, which must be purchased in advance, are available from Monday 5th March 2018 from the Resource Centre, before school.
We hope you will support this event which is a great opportunity for us to join together, have fun and raise money for our school. We use these funds to support a wide range of activities including, Dance and Drama workshops, Geography field trips and much more.
Letter and reply slip available below.