D&T Department awarded as a TeenTech 'Centre of Innovation'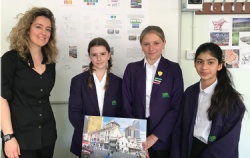 We are proud to announce that 3 students in Year 7; Erin, Nabiha and Sofia, have earned the school a TeenTech 'Centre of Innovation' Award.
The aim with the TeenTech Award programme is to inspire and support young people into science, technology and engineering careers. The Year 7 D&T 'Teen Tech' project is an exciting exploration of places around the world, different people, cultures, economies and also the various issues that they face.
During this unit of Design and Technology (D&T), students work in small groups. They first conduct research on the UN global goals and concentrate on the goals we could explore through a D&T context.
Students are instructed to focus on a specific country. They then investigate the strengths of the country and also common problems people face. The next step is to decide which issue they would solve through their D&T work.
The TeenTech awards are split into a wide range of categories. Last term we entered a group of students to the 'Teen Tech – city of tomorrow' competition. The students designed a solar powered product that encourages people to reduce litter and recycle.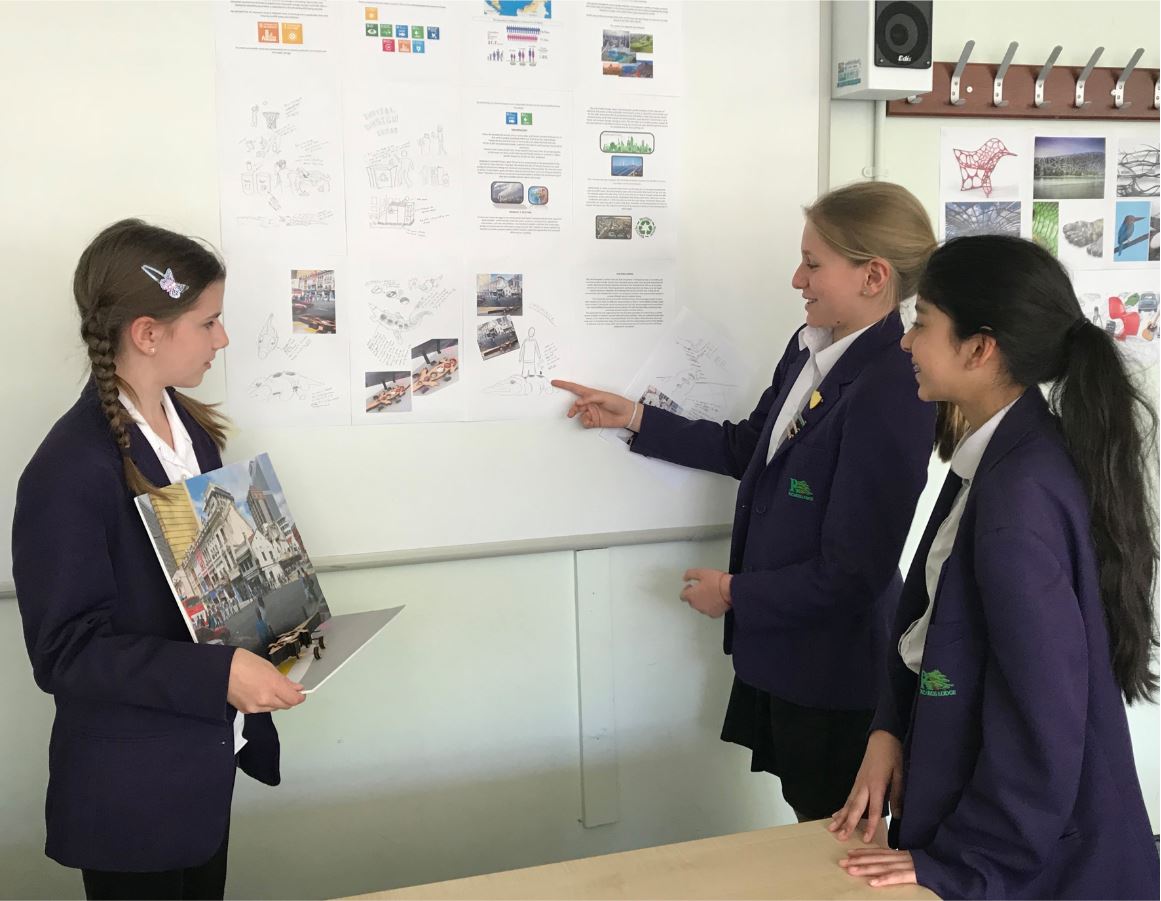 The students explored a variety of options and finally came up with the 'Croco-cycle', a machine in the shape of a crocodile, an animal that is in danger of being extinct in the region as as a result of pollution. The 'Croco-cycle' moves around the city collecting litter whilst it also sorts the litter out for recycling. To design their product, the students had to conduct research on renewable energy technologies and looked at materials and mechanisms that could bring their ideas to life.
As a result of their competition entry, the school has been awarded a silver award for innovation.
As a school who is clearly supporting their students with the opportunity to develop qualities which will be of very real value in tomorrows world, we are delighted to say that you will now become a TeenTech Centre of Innovation - Silver . We are very aware of the time and resources which go into project based learning.

Maggie Philbin OBE
CEO TeenTech CIC
The Year 7 students were very enthusiastic during this project and were always coming to sessions excited to share their ideas. This unit of work is providing the students with opportunities that encourage their creativity and promote problem solving.
Mrs Falouka, Design & Technology
More photos are available in the Gallery.