Rosie Russell – RR6 Football Star and FA Cup Run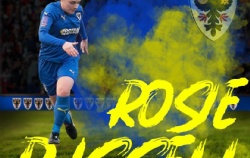 Rosie Russell writes below, describing her rise through youth football and into the AFC Wimbledon first team. She also describes their 2018/19 run in the FA Cup.
Early Career
My first season playing for a football team was at U10 level for AFC Wimbledon ladies and girls. Although, prior to this I had been involved in a development club, also run by AFC Wimbledon which is where I became interested in playing football competitively.
For the next four seasons, I continued playing for Wimbledon. I also played for the Surrey player development centre; this was the next level of progression from my grassroots club before academy level. To develop my skills further I trained with a company called Coerver which focused on individual skill development.
It was during a Surrey game that I was scouted by Brighton Centre of Excellence and invited down for a trial. This trial was successful so in Year 9 I was signed and playing for Brighton. It has always been my goal to play at this level where we were playing teams like Chelsea and Arsenal.
This has been a fantastic experience although it was too large of a commitment to continue after one season, not just for me but for my family as well. We had been driving down to Brighton sometimes four times a week, and I had been missing school to get there on time, so with GCSEs fast approaching I returned to Wimbledon for my second spell.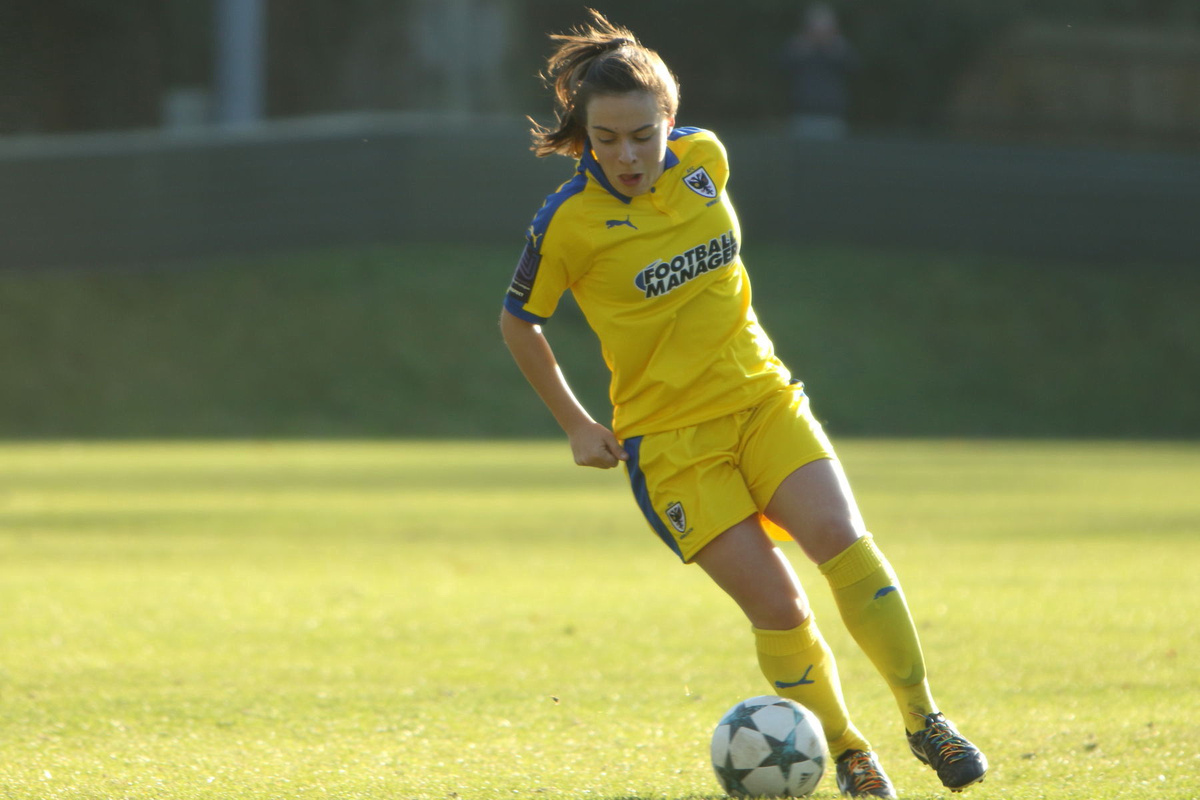 I moved back to Wimbledon for my U15 and U16 seasons. It was while playing for the U16 squad when many great opportunities presented themselves to me. During this season I was also playing and captaining the Surrey schools team, where we reached a national final.
Early on in my U16 season for AFC Wimbledon I had been invited to train for the reserve team and shortly after I made my debut due to some of the squad being injured. This was my first experience playing senior football against opposition, who were much older that me and had families of their own! This was a particular physical challenge because it was a lot faster and stronger than the junior football I was used to. During this time I was playing a game in the morning for my U16's team and another game in the afternoon for the reserves which was quite exhausting and juggling my GCSEs and representing the school at a range of different sports.
Later in the season, the AFC Wimbledon first team manager came to watch an U16 game. He approached me and invited me to train with the first team. After a few sessions, it wasn't long until I was regularly playing with them and played my first friendly game.
During this time my U16 season had ended which is when I made my first competitive part debut for the Dons: I came on as a substitute for the final 10 mins of the last league game of the season. During the summer I was delighted to be offered the opportunity to remain with the 1st team for the new season.
18/19 leagues season
The season began mainly with me as a substitute making appearances generally in the last stages of the games. This didn't come as a surprise as I had anticipated being substituted; considering I was so young and it was my first season of senior football.
Despite this, I had the opportunity to play a new position for a few games and I was able to make my full debut. Since this, I have regularly been playing left/right back and am currently the player with the most appearances but also the most minutes played out of the whole squad.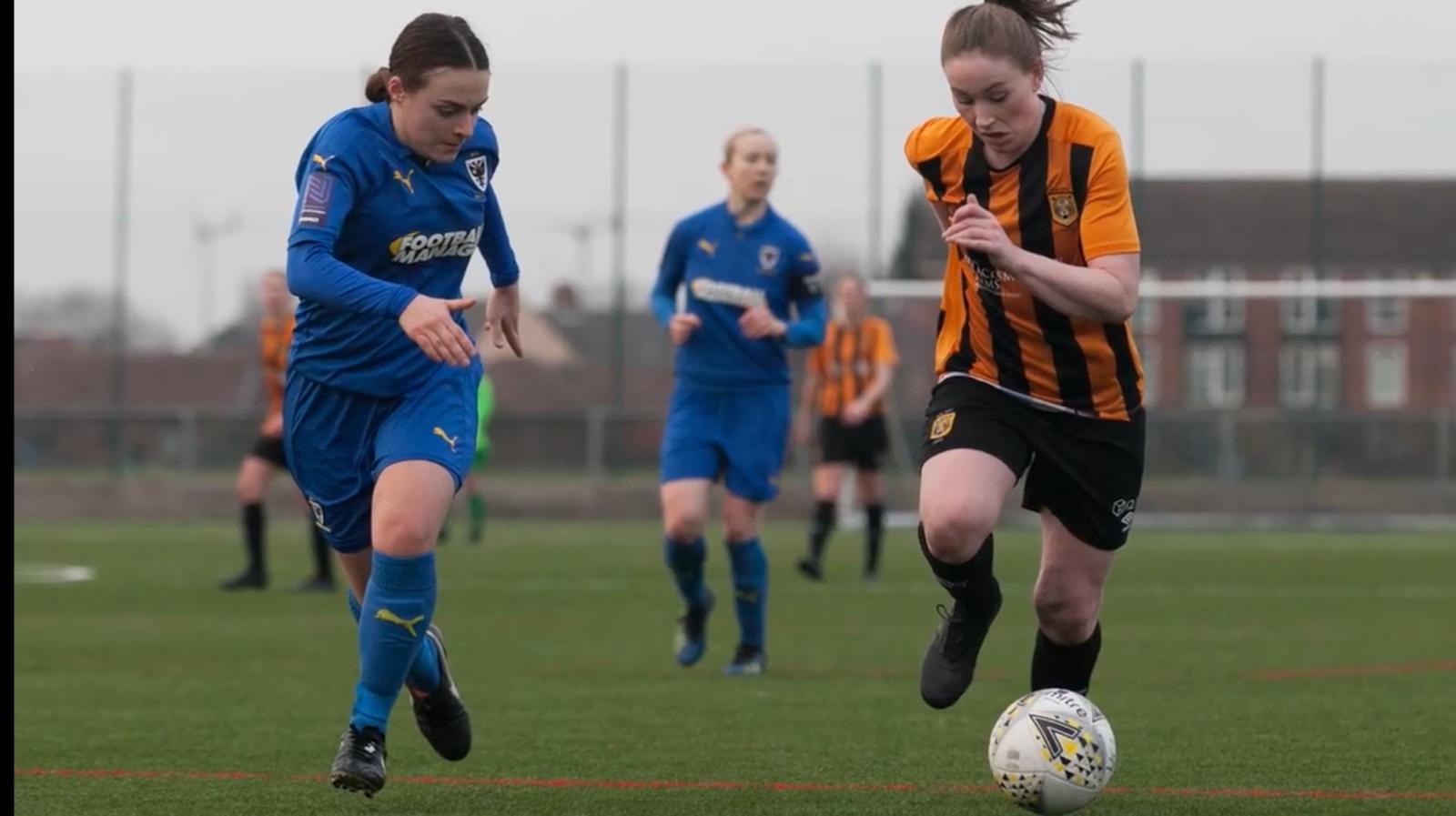 This season Wimbledon have had a mixed season. After last year, when we narrowly missed out on promotion, it meant there was even more drive to fight for promotion again. However, the start of the season had a few ups and downs and we are currently sitting in mid-table.
FA Cup run
Despite inconsistency in the league, we were having a fantastic cup campaign. We qualified from the preliminary rounds to achieve a spot in the FA Cup first round. Our first round game was against New London Lionesses who were a league below us. This game ended a draw after extra time so it was penalties as a decider. Even after penalties, the game was still a draw and 'sudden death' was needed to decide which team progressed. To my dismay I had to take a penalty, this was probably the single most important thing I had ever had to do in football. However, despite the stress, I scored the final penalty which meant we won and progressed to the next round.
The second round was against Portsmouth, a league above, we had the advantage of a home tie and were able to overturn them in a 2-0 win.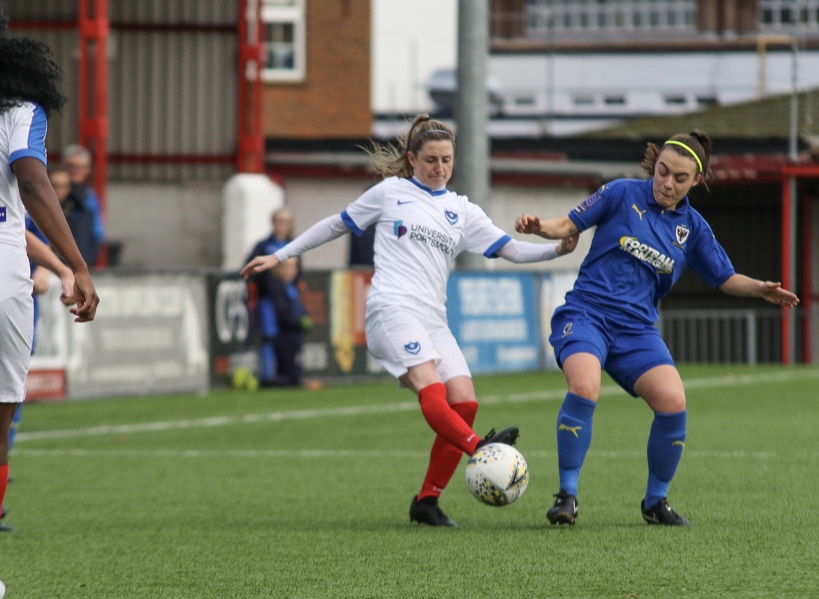 Our draw for the 3rd round couldn't have been any further away! We had to travel up to Hull, a team also a league above. As a team, we travelled up to Hull the day before by train and stayed there overnight to play our game. This was a hugely important game because of the fourth round of the FA Cup is where the super league teams join the competition. Both teams were desperate for the win but AFC Wimbledon won 3-0.
The following day we all listened to BBC radio one for the fourth round draw. We drew a home tie against Super League team Bristol city, this by far was going to be the biggest and single most important game I had ever played. This game was very important to me. Firstly because of the opposition; we were playing against some of the best players in the country, and this would be an insight to see the level and standard at which the women's super league play. It was also a great physical challenge which I thoroughly enjoyed as Bristol city are full-time professional players who get paid to play football. They train at least five times a week and probably train more in a day than we do in a week, which meant playing against them was considerably harder than any opposition we were used to.
Playing in the FA Cup fourth round meant that a larger fan base came to support, there were around 500 supporters who attended which was extremely nerve-racking at first!! However, as soon as the game began it didn't matter and it was exciting to feel the buzz of a crowd whilst playing. Despite losing the game the whole experience was certainly educational and has defiantly driven me to continue working hard in the hope that I can replicate this success in the near future.
My Personal Goals
Currently, I am mainly concerned with developing my confidence as a player and continuing the successful start to the season I have had. It has already been the most amazing experience and I have already been much more successful than I ever thought I would be. I had hoped but never expected, I would be able to become a regular player particularly making made the most appearances out of the squad so far and I endeavour to continue the journey and continue enjoying playing football.
Rosie Russell