Margate 2019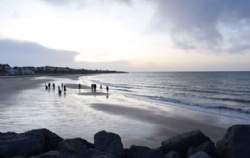 'Late-October at the English seaside - are you sure?' After a rain-curtailed trip last year, it was with some trepidation that we set out on our annual Margate adventure...
In each of the previous 4 years we have managed to get there in mid-September and luxuriated in late summer sunshine, so being put back to half term break did cause some consternation. However, we need not have worried and more than a minibus full of lively, RR6 Art and Photography students enjoyed a rich variety of opportunities over the 3-day trip.
Arriving Friday afternoon, we checked into our regular beachfront hotel and took an afternoon stroll to acclimatise. The sense of space and light that is evoked when wandering along a beach at the Easternmost tip of England is truly liberating. Folders of digital photographs were snapped as the sun dropped behind the headland and we walked into town for dinner. Olivio, our cosy Italian restaurant of choice, was all ours and we enjoyed a delicious dinner together.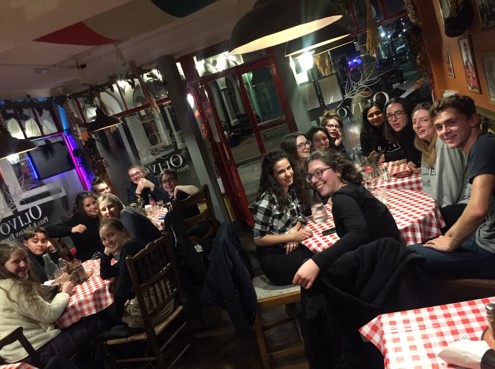 Saturday was full but not busy; a leisurely breakfast in the ballroom with sea views, followed by a walk along the beach, around to the harbour and ending up at The Turner Contemporary art gallery. Here we were introduced to the exhibitions and toured around the different rooms featuring the 4 shortlisted artists for the 2019 Turner Prize. After this, there was time to tour the town before heading off to the chalk-white cliffs at Botany Bay. A few wet feet, socks, shoes, trousers later we made our way back to town and the lighthouse to soak up another scenic sunset before returning to our hotel for an evening meal of international takeaway cuisines taken in the ballroom once more.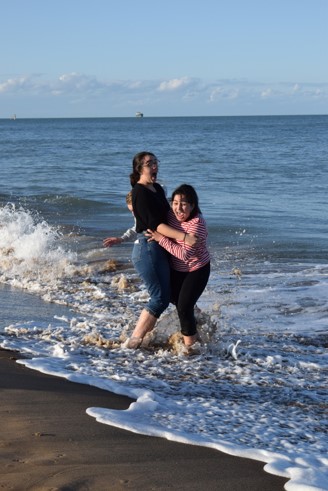 An early start on Sunday saw the determined creatives minibus back out to Botany Bay in time to see the sunrise over the sea. Breakfast back in the ballroom allowed the later risers to commune with us before heading out again. A quick trip to the quaint shell grotto made a calm preface to the main event of the day, our visit to Dreamland, the original 1920's funfair which has been reconstructed and renewed, now with many new stomach-churning delights. This weekend it had just re-opened after being revamped for its Halloween reincarnation as Screamland!
Many hours later, it was time for home and the journey back was a welcome chance to relax. A sleepy crew of students arrived back in Wimbledon with books of sketches, cameras full of photos and almost definitely some sand between their toes. Great fun was had by all. Many thanks to all the students and staff that helped make Margate 2019 such a great trip.
Mr Whyte
Further images are available in the Gallery