A-Level and BTEC results August 2020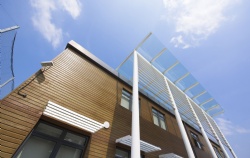 Students and staff at Ricards Lodge High School are celebrating the exam results of the latest Year 13 cohort.
Despite all the unprecedented changes brought about by Covid-19 we are very proud of our strong results this year with over 30% of our grades at A*-A and 100% of our students passing their chosen qualifications.
These results have put our students in a very strong position to progress onto their chosen pathway of study, training or employment. The challenges posed by the pandemic have been overwhelming but their hard work and that of their staff has really paid off.
We offer them all our warmest congratulations. Students have been accepted at Universities all across the country to study a wide range of courses across the academic and vocational disciplines including Durham, King's College London, Leeds and Nottingham amongst others. Good luck to them all.