Ricards Lodge Students Set for Bright Futures with Excellent A-Level and BTEC Results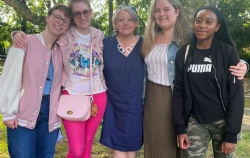 The Staff and Governors of Ricards Lodge High School and RR6 Sixth Form are celebrating the success of our students in their A-Level exams and Vocational BTEC Levels 3 results for 2023.
In the first set of public exams for this cohort, Y13 students have attained more individual A*-A grades than the last full exam cohort, rising from 23% of all results in 2019 to 28% in 2023 which remains higher than the National average figures. Students are now headed for an extraordinary range of courses and careers, from Architecture to Zoology and from Dental Surgery to Dance.
"We are extremely proud of the achievements of our Sixth Form students and their remarkable set of results this year. This achievement is all the more commendable when we remember that our Y13 students did not sit GCSE public exams in 2021 and despite the covid disruptions they have faced they have excelled.
We are immensely proud of the hard work, resilience and dedication of our students who have yet again beaten the odds and improved on our pre-pandemic results."
Kate Page, Headteacher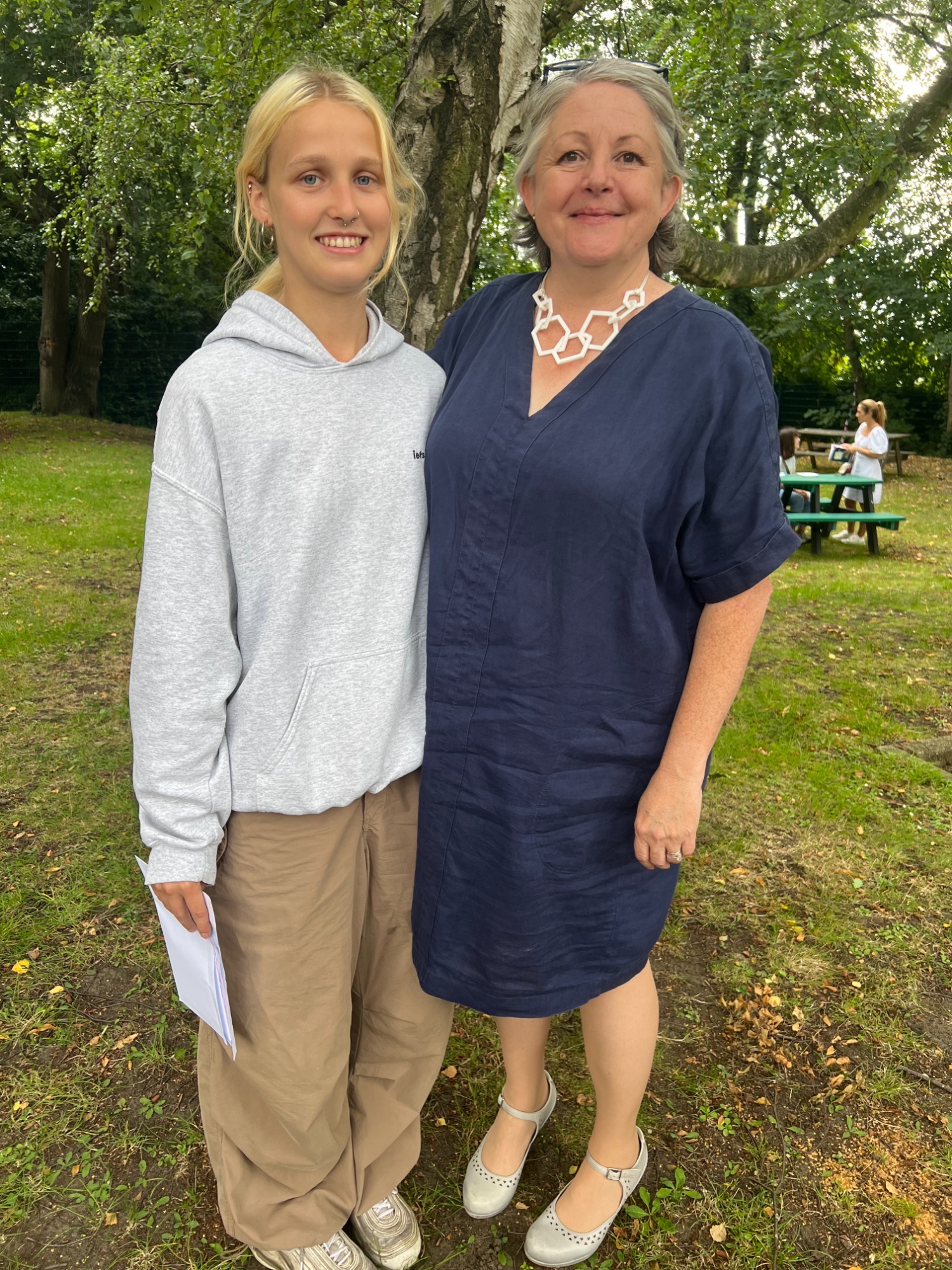 We are delighted to share with you some of our top A Level achievers including;
Vania who achieved A*in Maths, A* in Further Maths and A* in Economics when collecting her results said: "I'm off to study Economics at London School of Economics (LSE) and I'm going out to celebrate now with my family. I will really miss sixth form but I'm so pleased with my results".
Lucy who achieved A* in Film Studies, A* in English, A* in Politics and B in History has a place to study Architecture at Portsmouth University but said: "I've deferred for a year as I'm going to Ravensbourne University first to study a Foundation year in Art to build my practical skills. I'm so proud of my results and can't wait to start".
Izzy (pictured right) who achieved A* in Chemistry, A* in Mathematics and A in Biology said "I'm off to study Chemistry at Bristol University and I am so excited for the next steps!"
"Our alumni this year will also study courses in Biomedicine, Pharmaceutical Science, Earth Climate Science, Environmental Management and Sustainability, Urban Planning, History, Geography, Languages, English, Politics, Journalism, Law, Psychology, Criminology, Fine Art, Theatre Design, Real Estate, Sports Media, Museum and Classical Studies, Film and TV, and a Norland Nanny!"
Henrike Wilford, Assistant Headteacher
Our Level 3 BTEC results continue to be exceptional with 54 % of all grades being Distinction*/Distinction (A*/A grade equivalent), maintaining our outstanding record as a centre for these courses.
Our BTEC students below have also secured outstanding final grades and will be going on to the following universities/apprenticeships;
Aleena who achieved Distinction* in Applied Psychology, Distinction in Applied Science and Distinction in Applied Law said "I'm going to study Psychology at Kingston University. I am eager to learn more about Psychology and cannot wait to see how this journey unfolds!"
Millie who achieved Distinction* in Photography, alongside 3 A Levels, achieving, A in Art, A in Geography and B in English Literature. She said "I'm off to study Liberal Arts and Sciences at Birmingham University and I can't wait to get started!"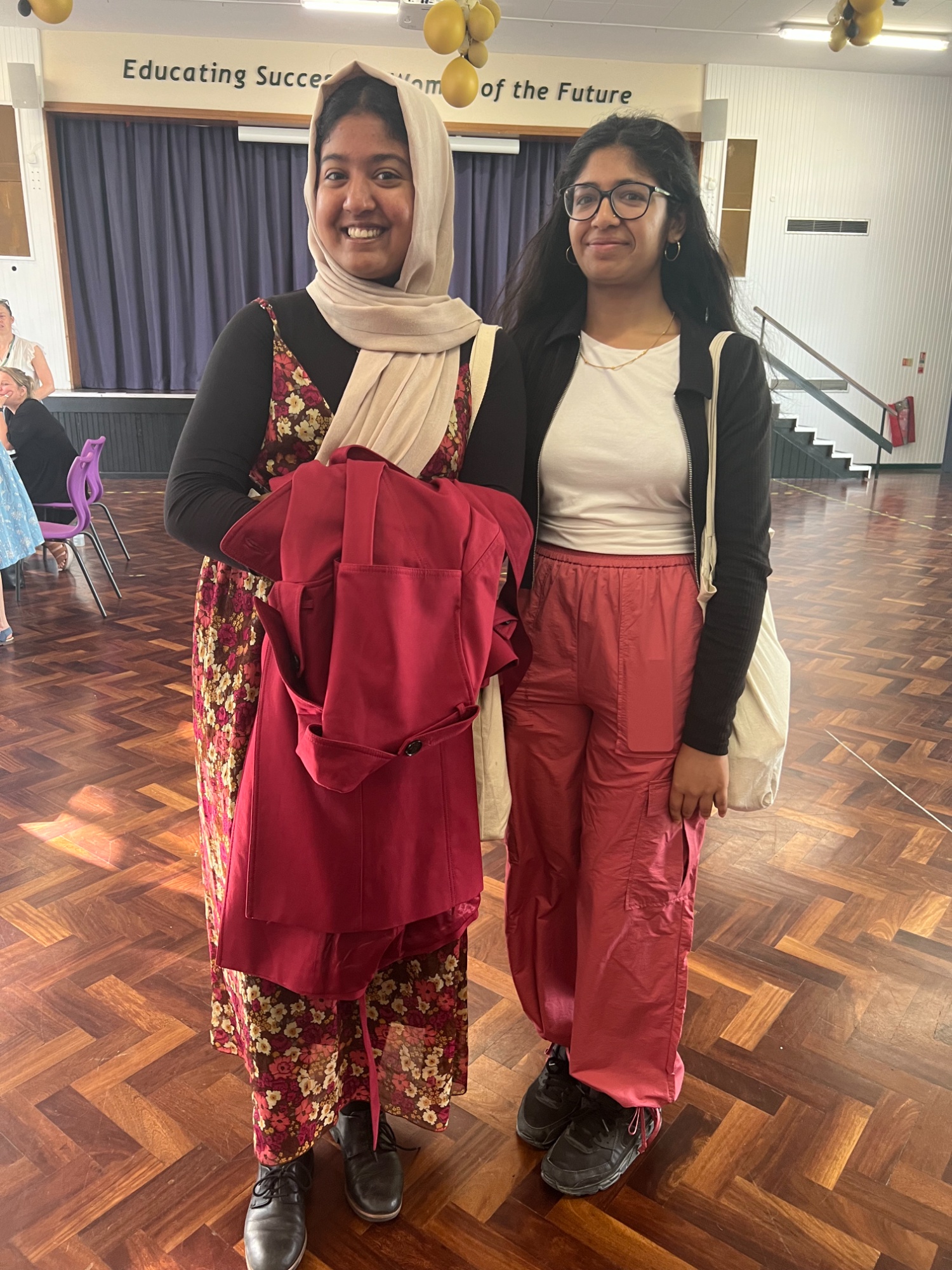 Molly who achieved Distinction* in Production Arts alongside 2 A Levels, achieving A* in Sociology and A in English Literature. She said "I'm just so excited to be able to go to Cardiff to study English Lit!".
Becca who achieved Distinction* in Sport alongside 2 A Levels, achieving A* in Psychology, A in Geography and an A in her EPQ. She said "I am going to Manchester Uni to study Psychology and I can't wait!".
Several Ricards students have been successful in securing highly competitive degree-level apprenticeships with prestigious companies, including Venuha (pictured far right) who was our Sixth Form Lead Ambassador. She advised the next cohort of students: "Don't be scared to do something different! I am starting my Environmental Degree Apprenticeship with Balfour Beatty."
"Our students have made me feel so proud this year. For those few who did not get the courses they originally planned, they have approached the clearing process with great grace and are making excellent new choices. They are a wonderful cohort of young people with extremely bright futures ahead of them and I wish them every success."
Paula Simmons, Deputy Headteacher
Mick Duus, Head of Sixth form has praised students for their marvellous achievements and work ethic "Our young people are ambitious and aspirational and they all have exciting and life-enhancing plans for their next steps be that university, apprenticeships or the world of work. I am truly delighted at their marvellous achievements."
We would like to extend our thanks and congratulations to all of our staff, parents and carers who have supported the students through the last two years and nurtured them throughout their secondary school education.
Please find more images from our results day in the gallery linked below.