Friends of Ricards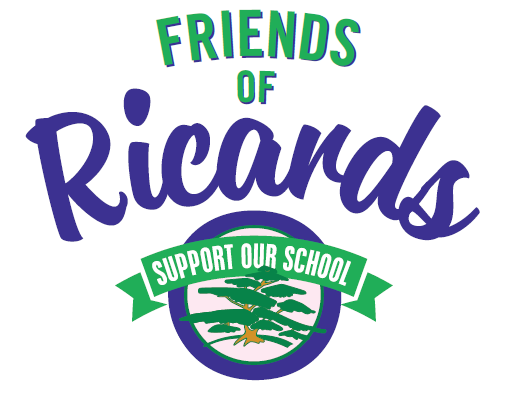 Friends of Ricards is our Parent Teacher Association [PTA]. We have two roles in school, firstly, to support our parents and families to get involved in the life of the school and secondly to raise money for the school to purchase resources and events that will make a difference.
Friends of Ricards fundraise for resources for our students to use in the classroom, for a club or extracurricular event and even for more benches to enhance the outdoor spaces.
Our Aims
Developing effective relationships between the staff, parents and others associated with the school.
Engaging in activities or providing facilities or equipment that supports the school and advance the education of the student.
Could you be part of Friends of Ricards?
There are several roles you could volunteer in;
Core Team Member
Join our core team of helpers to plan and organise an event for the school. Our meetings will be announced in the letter from the headteacher each term. You could help lead a quiz night, run a year 7 disco, help sell nearly new school uniform once a term… help plan and sell coffee and tea at school events.
Occasional Volunteer
Be an occasional volunteer, who may not be able to come to any meetings but is happy to be contacted to see if you are available to help for a little while.
Pledger
Maybe you work for a company that assigns time for volunteering, or does your employer ever offer to match fund any money you raise. Perhaps you could donate services, resources or money to a specific school project or event.
Contact us through office.manager@ricardslodge.org