School meals
At present we are unable to provide students access to our school canteen which under normal circumstances would provide a variety of hot and cold foods at a reasonable price.
Students are therefore asked to bring a packed lunch with them to school until further notice.
We are able to provide a packed lunch for all our students entitled to a Free School Meal. Students are really enjoying these lunch boxes and the feedback has been really positive:
'There is lots of variety and each day there is a drink, healthy snack and a yummy treat' - Year 7 Student
'The staff in the canteen are really friendly and kind' - Year 9 student
Is your child eligible for Free School Meals?
Free school meals can save you hundreds of pounds a year. They will also help raise money for the school because of the Pupil Premium, a government commitment to pay schools £955 a year for each pupil who is currently registered as entitled to free school meals or has been within the last 6 years.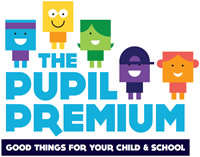 This is money the school can benefit from to support your daughter's progress and achievement by, for example; funding new equipment, curriculum trips and visits, and additional tuition.
Read more about pupil premium and free school meals here.
You can complete an online application using the form below
Or if you aren't able to complete an online application you can collect or print a copy of the application form which is available here.
Please return the form to the finance office the school.